The Casentino is one of the four main valleys of the province of Arezzo, located north of the province, covers an area of ​​about 800 km², and has 48.870 inhabitants.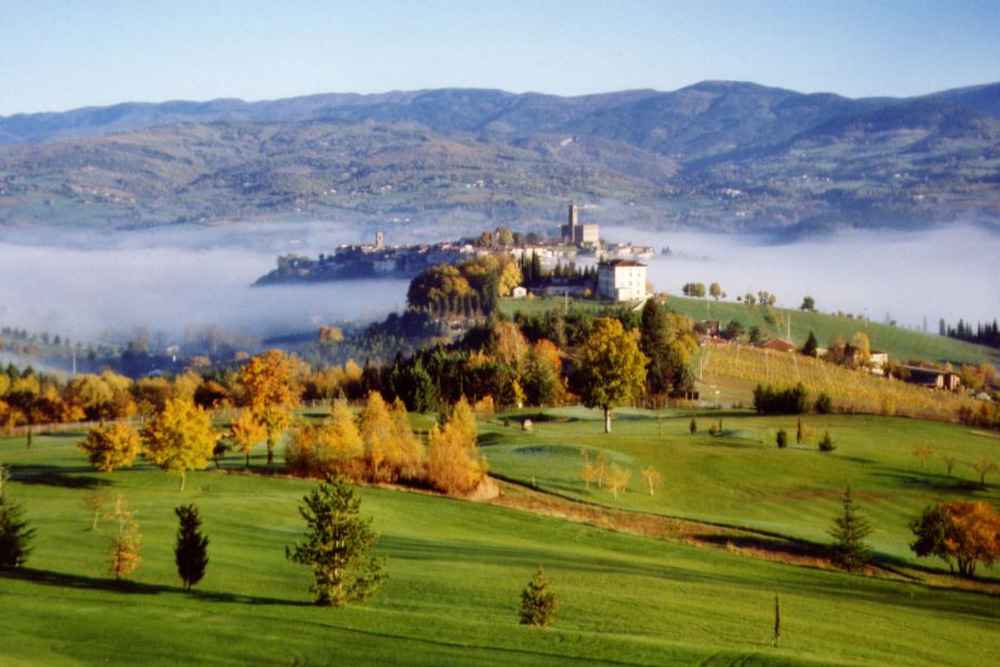 It is the valley where the first part of the Arno river flows, which springs from Mount Falterona (1654 m asl). Mount Falterona, together with Mount Falco (1658 m asl), is in fact the northern limit of the valley, on the border with Romagna. The Alpe di Serra and the Alpe di Catenaia separate the Casentino from the upper Val Tiberina to the east. To the west the Pratomagno massif separates it from the upper Valdarno. The western reliefs of the complex of Mount Falterona, finally, separate the valley from the Mugello .
The Casentino has a roughly oval shape whose major axis measures about 60 kilometers and the minor about 30 kilometers. Landscape varies from the large forests of the mountain areas to the flat and hilly areas of the valley floor.
The peculiar characteristics of the territory are probably one of the causes that led Francis of Assisi to choose La Verna (today the seat of a Franciscan convent) as a place of prayer, and Saint Romualdo to found the hermitage of Camaldoli .
If we consider the merely geographical point of view, the Casentino includes some small parts of the municipalities of the neighboring provinces, such as the area of ​​the municipality of Londa between the present provincial border and the pass of the Croce dei mori.
From an administrative point of view the valley is divided into 12 municipalities: Bibbiena , Capolona , Castel Focognano , Castel San Niccolò , Chitignano , Chiusi della Verna , Montemignaio , Ortignano Raggiolo , Poppi , Pratovecchio Stia , Subbiano and Talla . The main Casentino centers are those of Poppi , which is part of the club of the "most beautiful villages in Italy", and Bibbiena , the main artisan and industrial center.
On 6 and 7 May 2012 the first regional advisory referendum was held to set up a single municipality of the Casentino. The Casentinese population, however, called to participate in the advisory referendum has responded negatively to the unification of the current 12 municipalities that make up the valley.